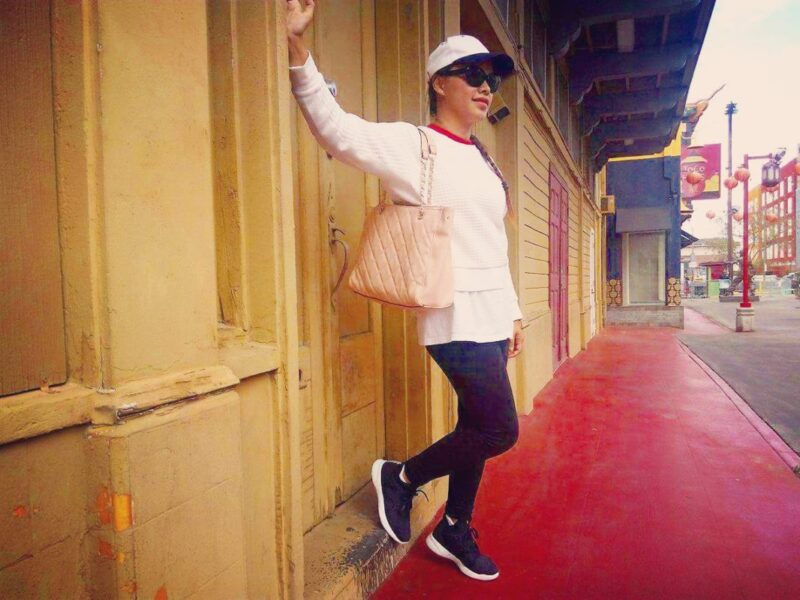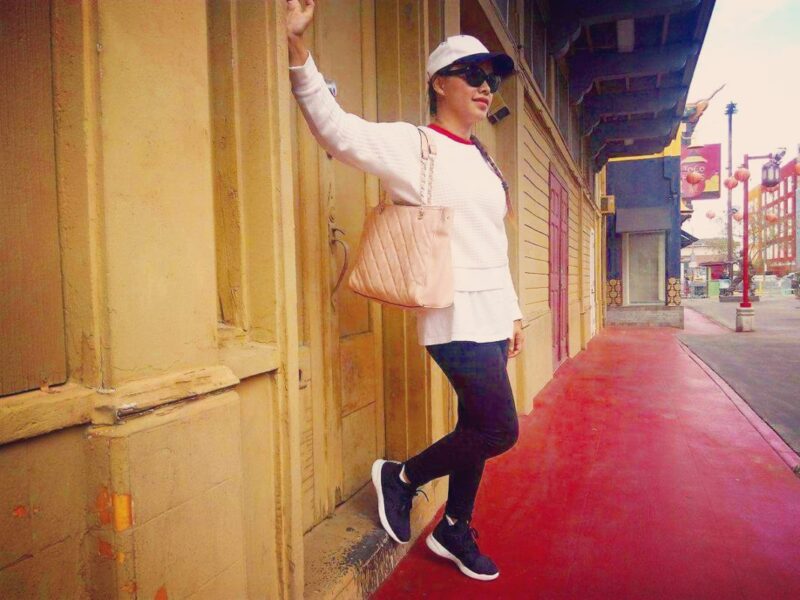 Outfit details:
Reebok Sweatshirt, Baseball Tee, Black Leggings, Target Quilted Tote Bag, Hat, Sunglasses, Reebok Sayumi sneakers,
Photos by: iBakefilm
…
 I was in the mood for getting coffee and brunch. But I wanted to be comfortable since I had do some site seeing around town. Plus, I needed to take a break from sandals and opted for sneakers. Lately, mornings have been cold and eventually would heat up.
So, I was prepared with my lightweight quilted crewneck sweatshirt and soft leggings. I think it's great to have around here in L.A. You can dress it casually like what I have on. And some days there's nothing more perfect than feeling cozy and adding a french braid. I love!
Shop the post:
Happy Monday and thank you for stopping by!!
 ❤️ Xo, Lily
…