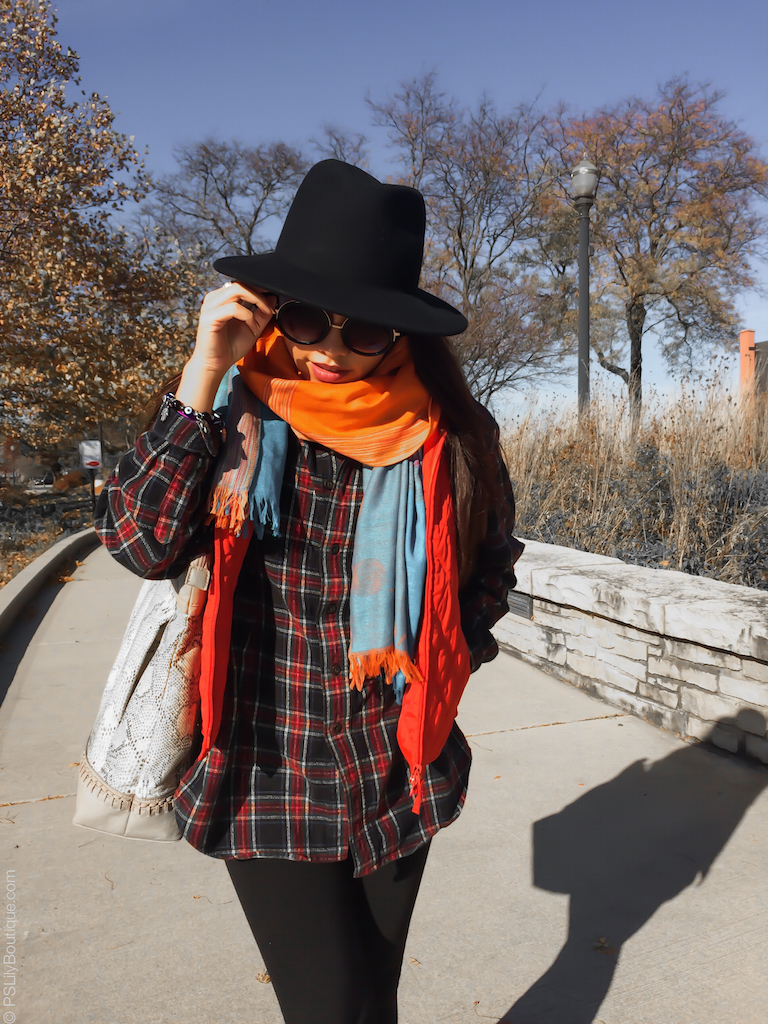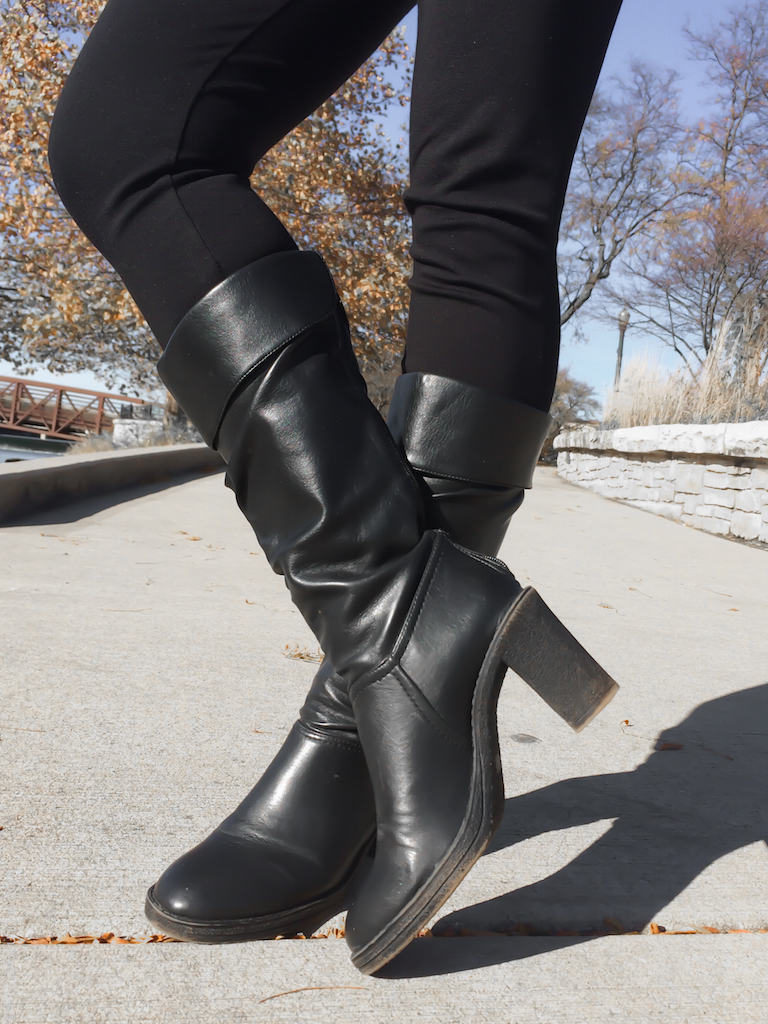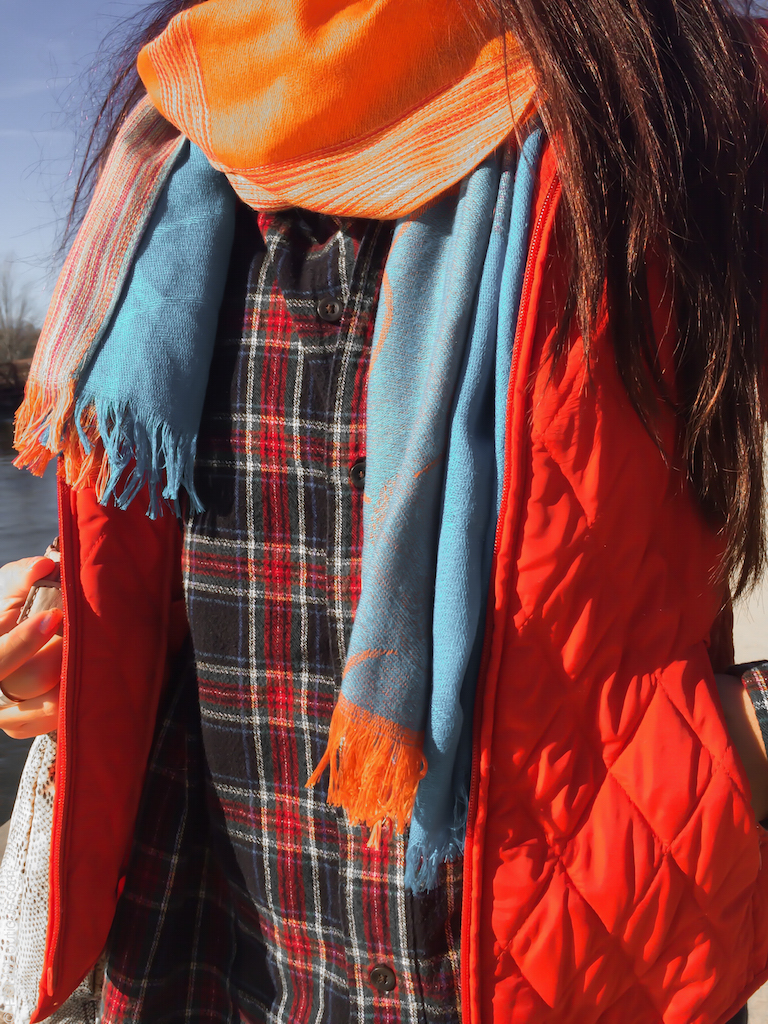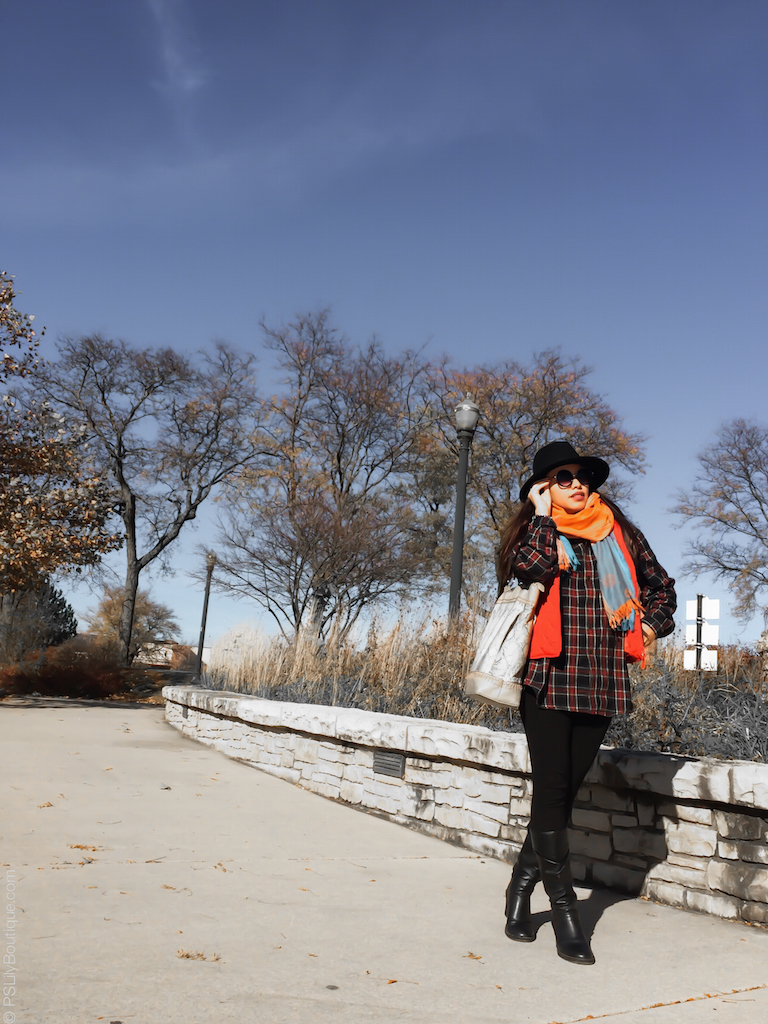 Outfit Details:
Vest: Relativity | Shirt: L.L.Bean (similar here & here) | Hat: Forever 21 | Boots: Splash Fashion Footwear (similar here, here, & here)  | Bag: Marfinno Italy | Lips: 78 Vamp Matte Lipstick, by Kokie Cosmetics | Scarf: Vintage (similar here, here, and here) | Leggings | Sunglasses: Forever 21 
…
Photos by: iBakefilm
Hey everyone!! It's a bit breezy here. So, I've decided the best way for days like these is whatever I wear today will include a wool hat. And I haven't forgotten that a flannel plaid shirt is my best friend. I am obsessed with excursion quilted vests. Don't mind me because everyday is an adventure. Everyday you start with new blank page and I like to start out with all things soft, warm, and comfy. So, what floats your boat?
Also, Neiman Marcus is having a Better Together gift card event until Nov. 15, where you can earn up to a $1,200 gift card. Use code TOGETHER. Happy Sunday!!
…
Shop the post:
Chenille Shawl Scarf, Quilt Vest, Knee High Boot, Fedora Hat, Large Embossed Tote, Weekend Scarf,
Plaid Flannel Shirt, Lipstick, Liquid Lipstick, Python Tote, Metal Round Sunglasses, 
Control Top Leggings
xo, Lily