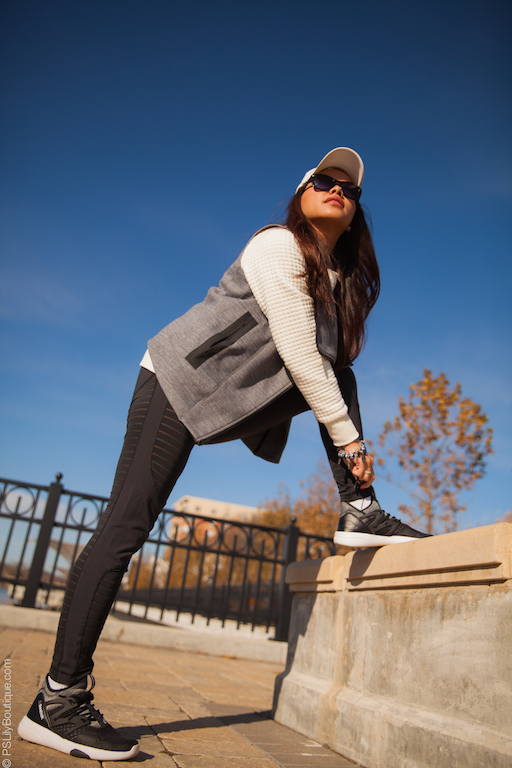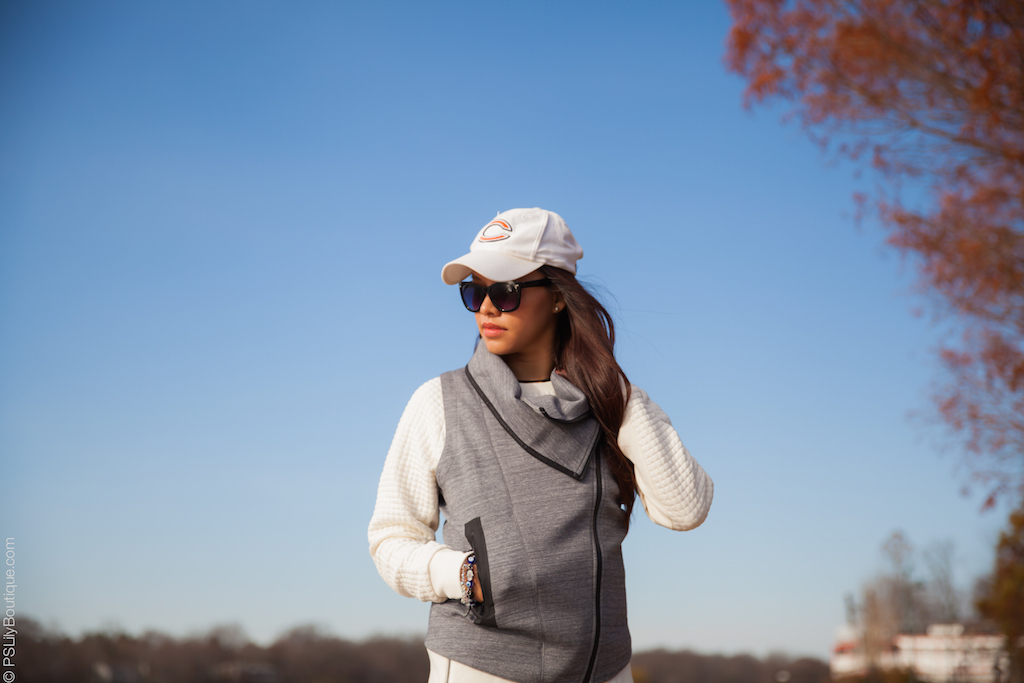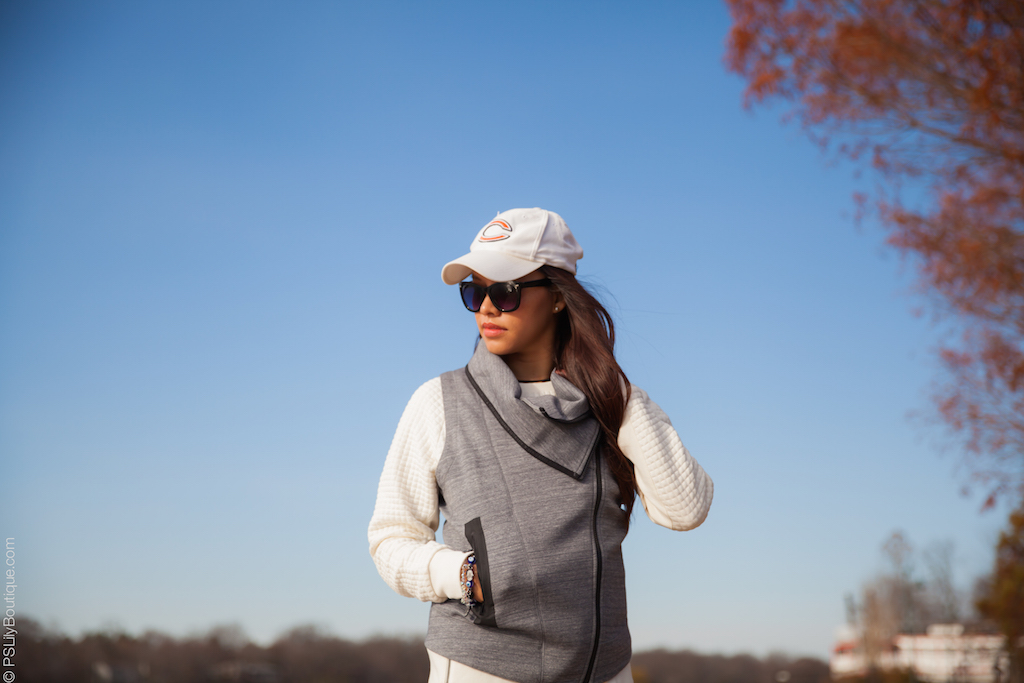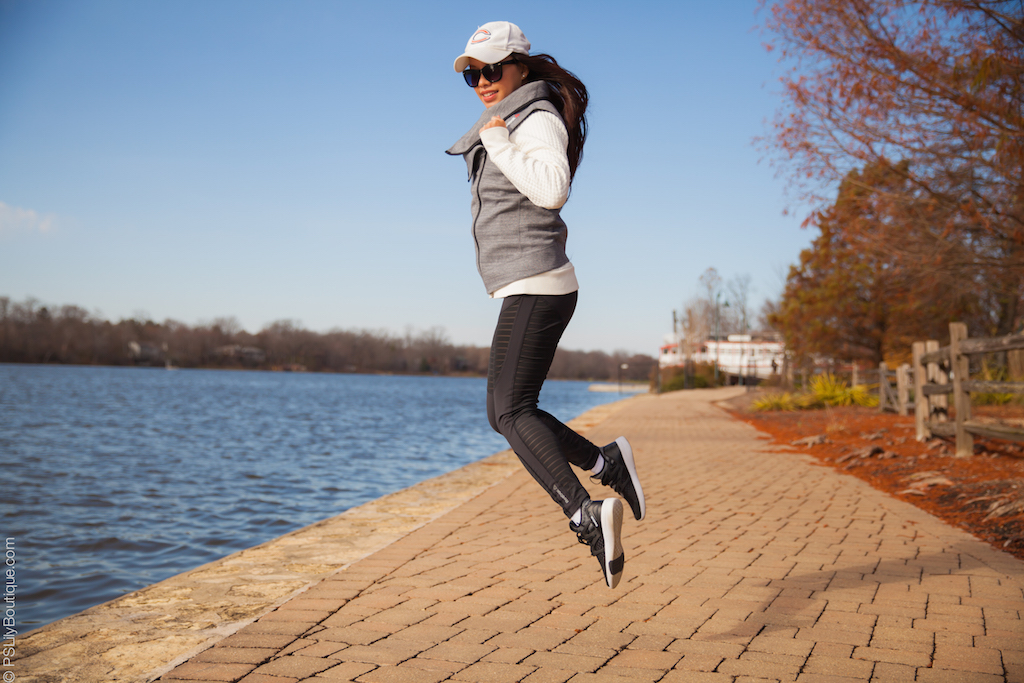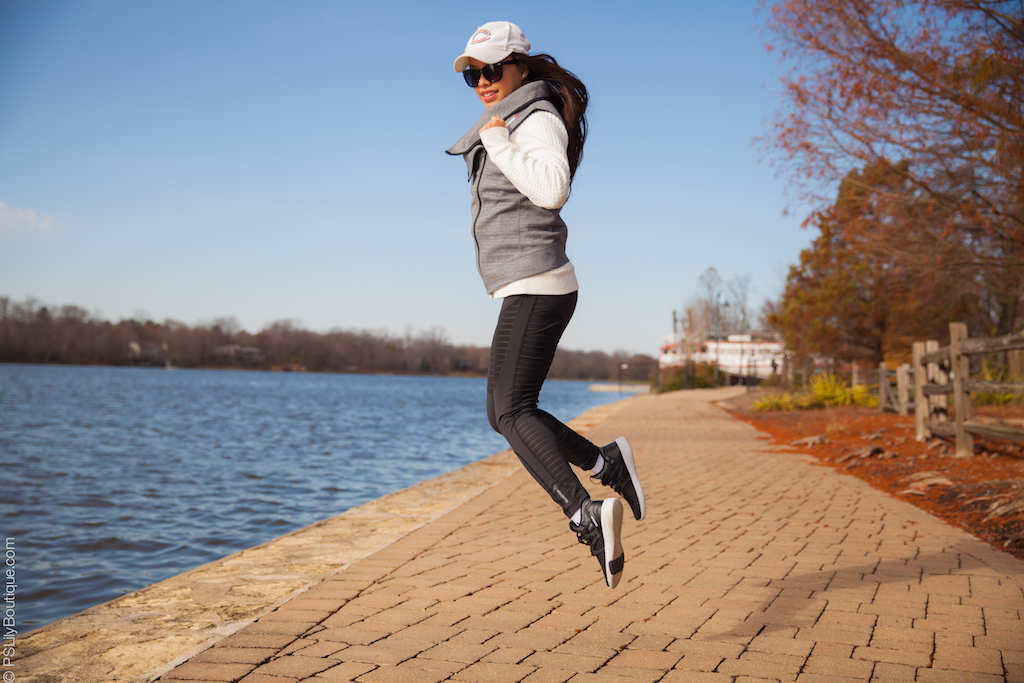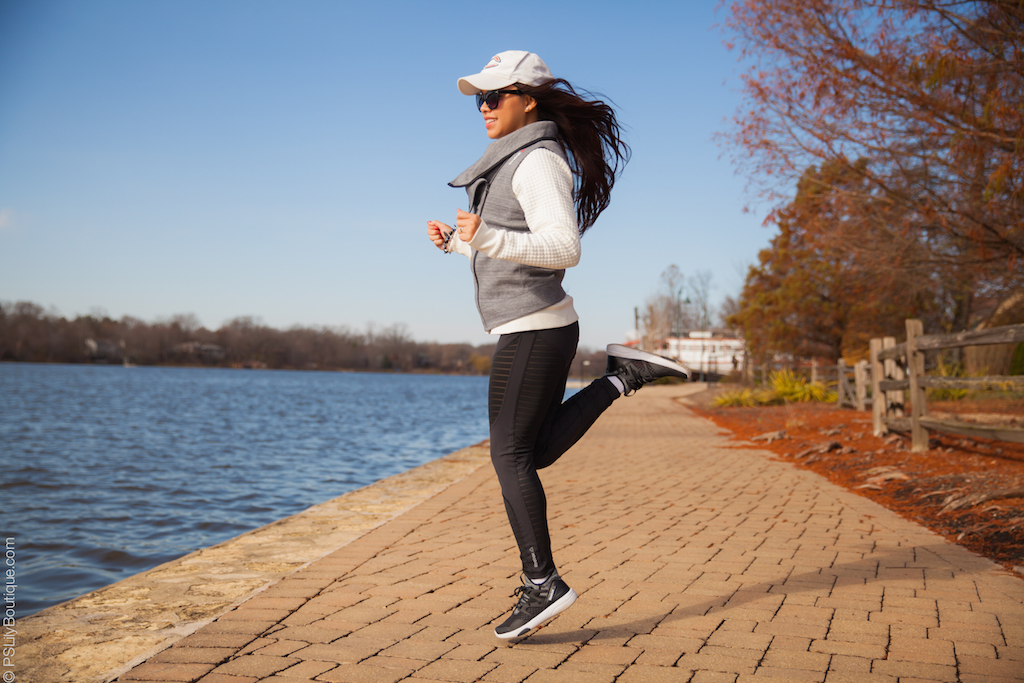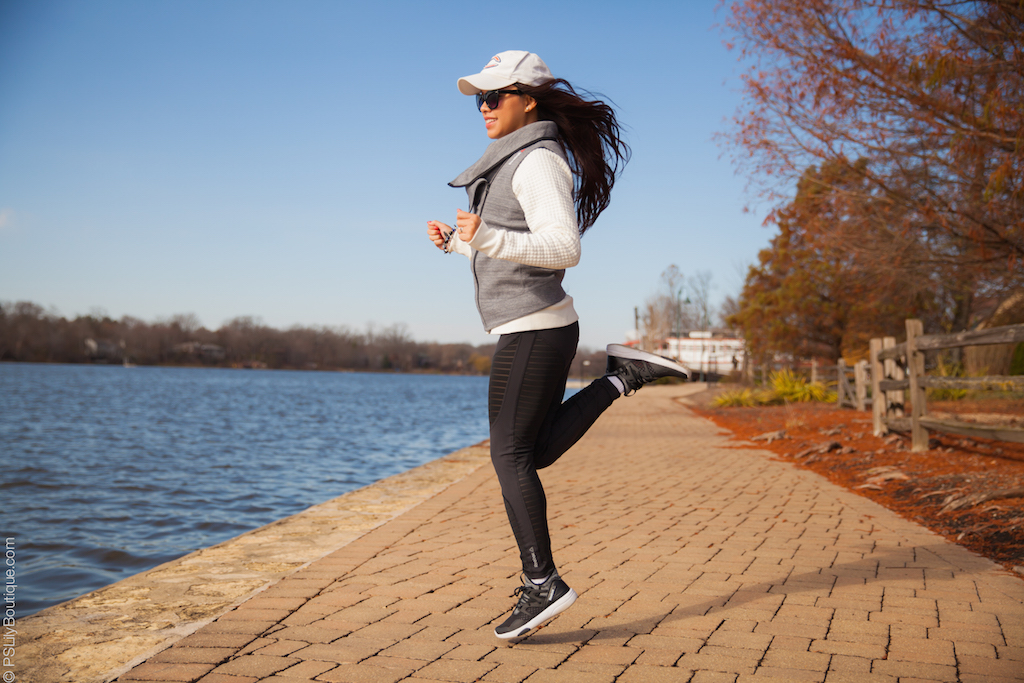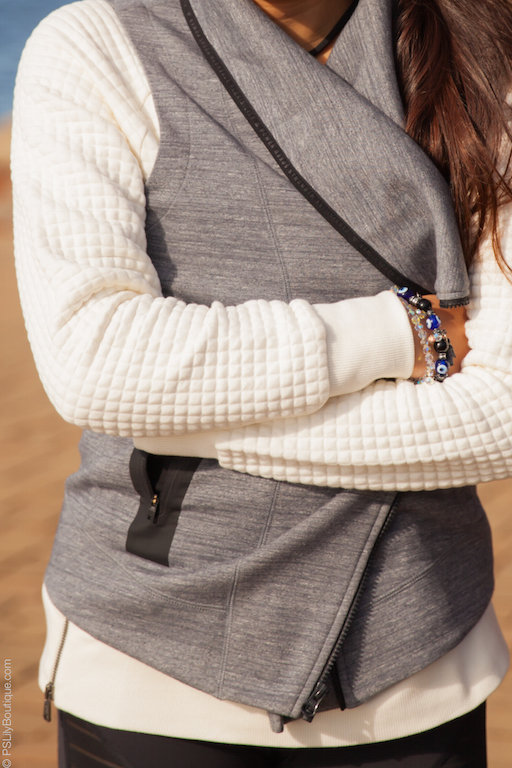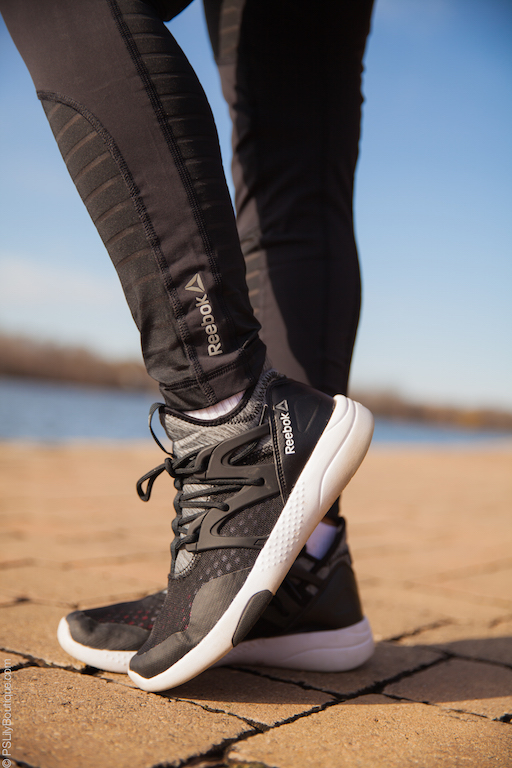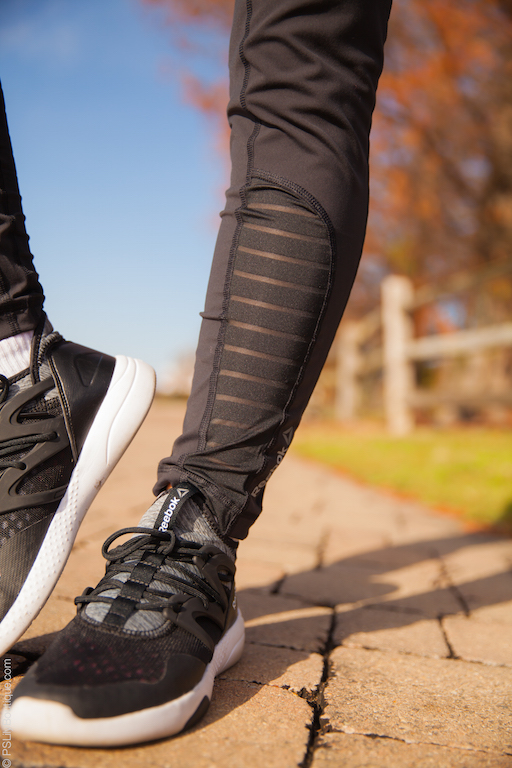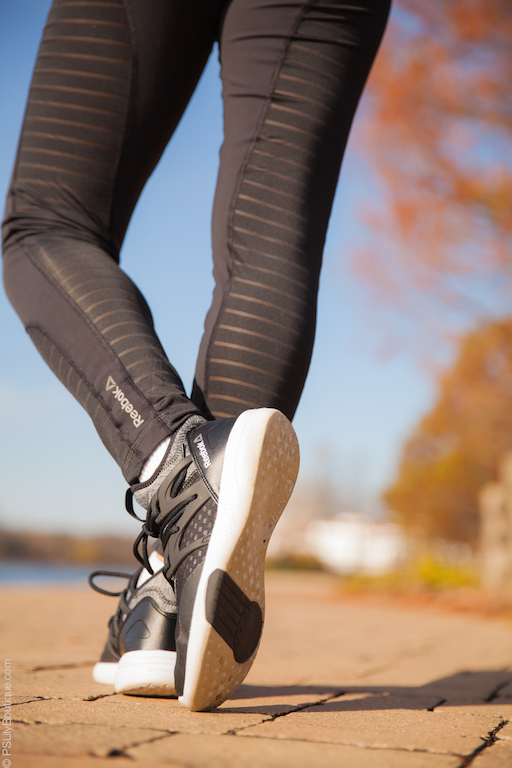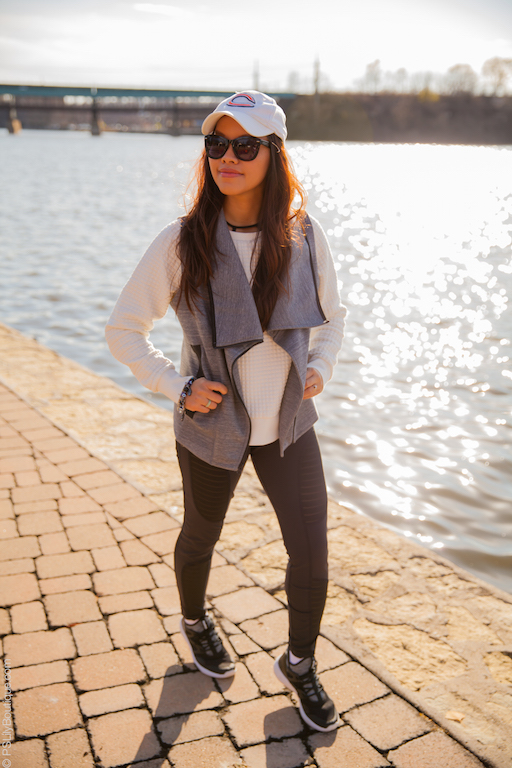 My Outfit Details:
Vest: Reebok. Sweatshirt: Reebok c/o. Mesh Leggings: Reebok c/o. Dance Strappy Bra: Reebok. Sneakers: Reebok 20% off with code: CYBER20. Hat: Reebok (similar style here). Sunglasses: Betsey Johnson. Socks: Reebok. Lips: 78- High Tea by Kokie Cosmetics, Pale Rose-light pink Hydrating Lip Plumper by GrandeLIPS c/o.
…
Photos by: iBakefilm
Hello everyone! Happy December! And boy does it feel like winter… no lie. The winds of winter here in Chicago, I mean. If you plan on being outside after a long workout or even plan on incorporating your fitness style onto your all day, everday look. This is the outfit for you!
Apparently, I have been living in this quilted crew sweatshirt the moment I layed my eyes on it. I've been there and done that in this sweatshirt; no joke here. The texture is soft and when I put it on I feel confident even with layering it on top of my dance strappy bra. I loved the peek-a-boo of the black straps. I layered it with my favorite vest for a perfect winter chic style.
If you are escaping the mundane life of the sea of plain black leggings; a pair of  wick-free and mesh leggings would be a safe bet. But make sure you bundle up if you plan on being outdoors. So, what do guys think about about stepping up your fitness game and include fitness wear into your daily lives?
Actually, the idea of it has actually grown on me. I love it when I can feel comfortable in what I'm wearing from work to play. Somedays you don't have too much time to change outfits constantly with a busy schedule. Naturally, you just learn to improvise. I love light layers that actually keep you warm and not look too bulky/heavy. If you want can go from the gym, studio, running, & off to a casual lunch. A pairing of a crew sweatshirt and vest is my new twinset. 🙂
Is it me or once the weather gets colder; I feel like I'm constantly hungry? Maybe it's this busy work and travel schedule. Who knows but I love a good trail mix that can energize me throughout the day. So, you don't pig out at the end of the day. They are great to throw in your bag for after workout snack too. Or if you have a sweet tooth these dark chocolate covered bluberries from Harry and David are to die for!! They make the perfect Christmas or holiday gift too (enjoy 15% off your order, use code: GO15). What are you favorite after work out snacks?
Thank you for stopping by! Hope you all have a wonderful Thursday!
…
Get in the details:
I'm wearing // REEBOK VEST, REEBOK SWEATSHIRT, REEBOK MESH LEGGINGS, REEBOK DANCE STRAPPY BRA, REEBOK SNEAKERS, REEBOK HAT, BETSEY JOHNSON GLASSES //
*This post is sponsored by Reebok. All opinions expressed are my own.
xo, Lily