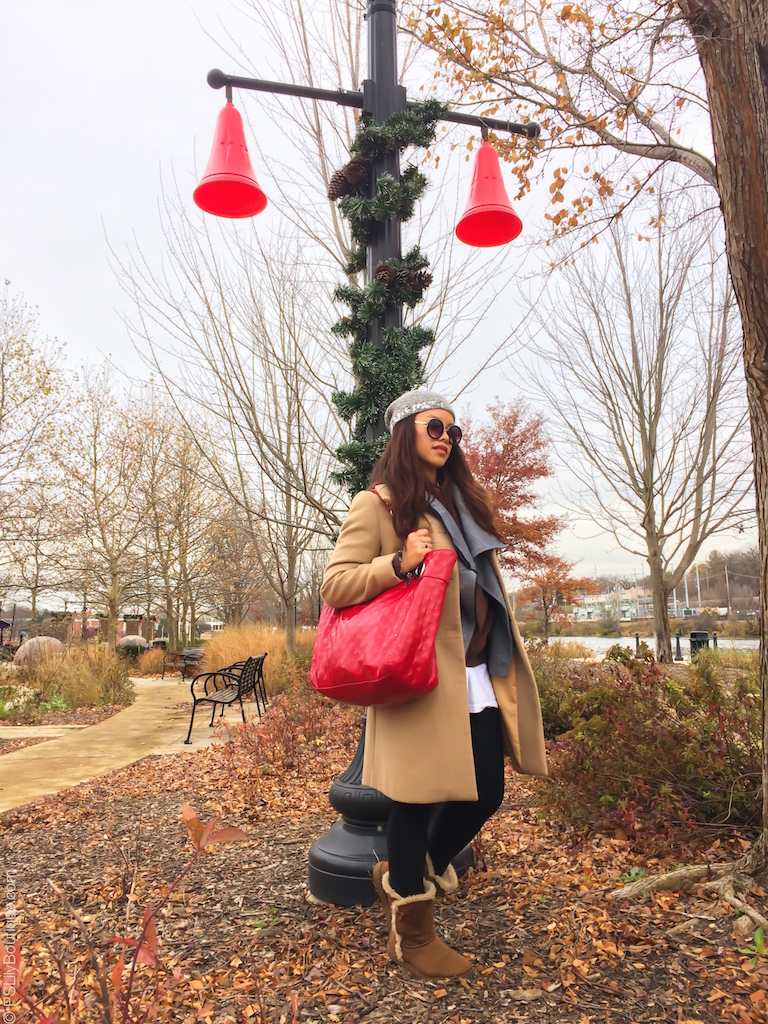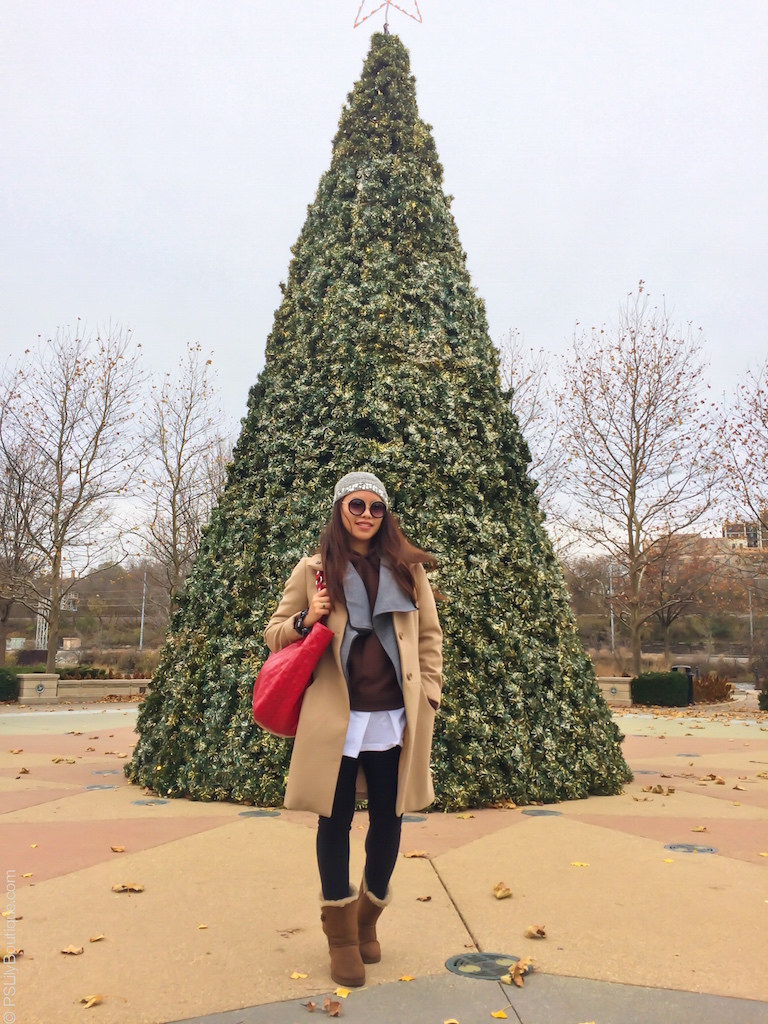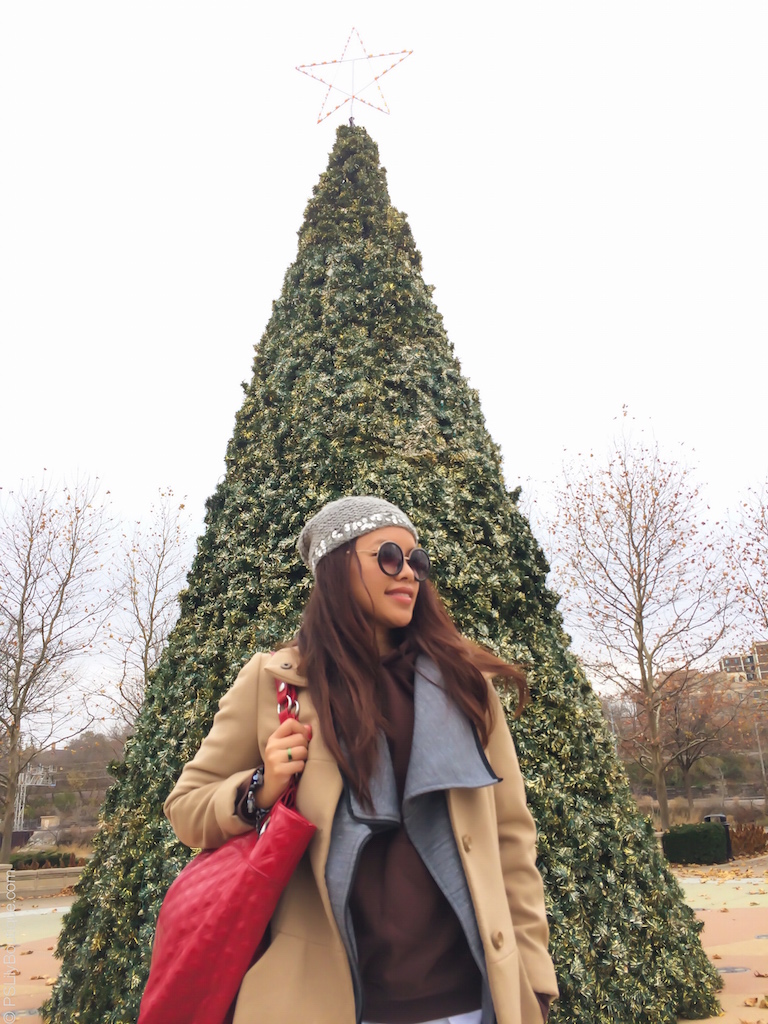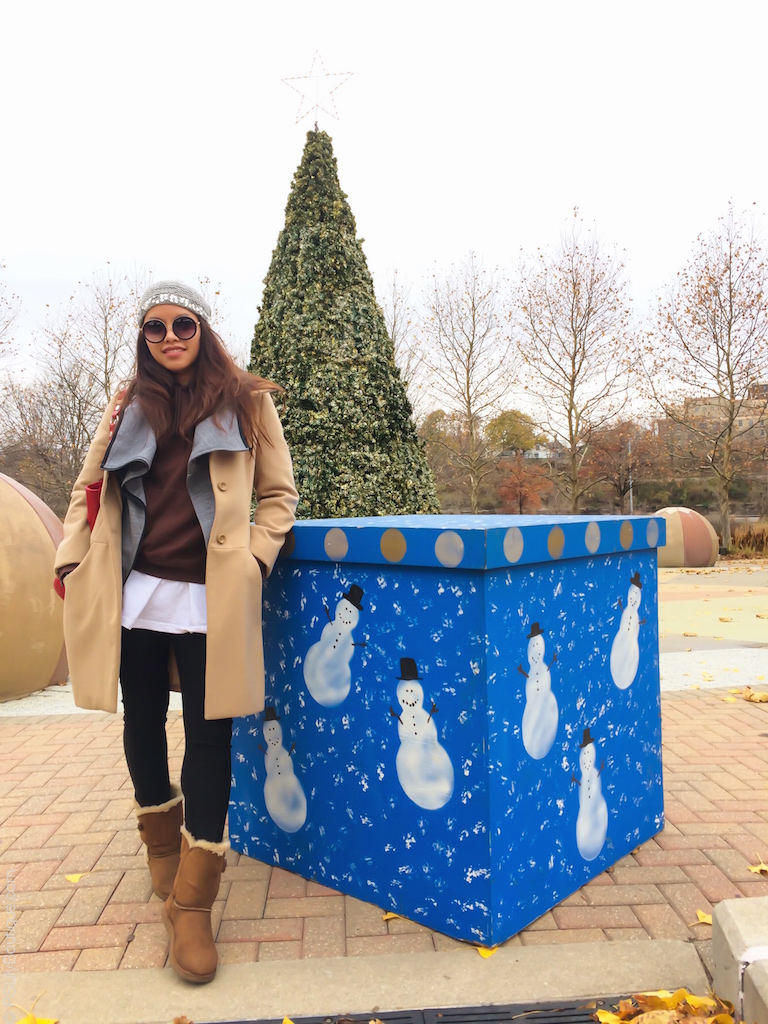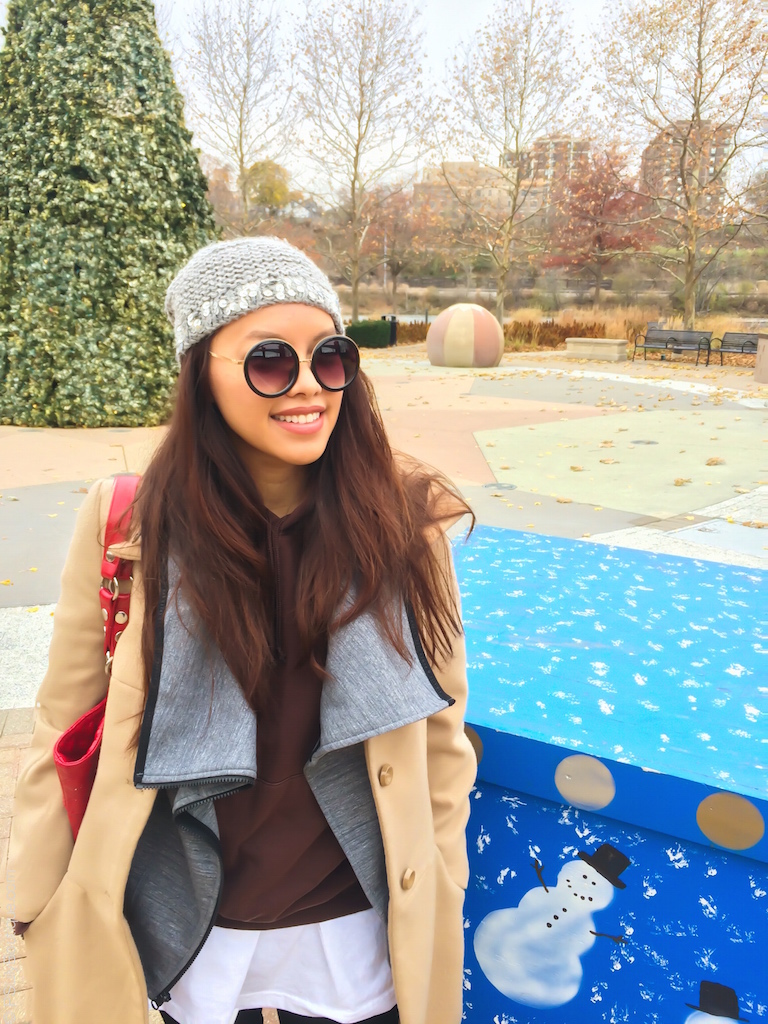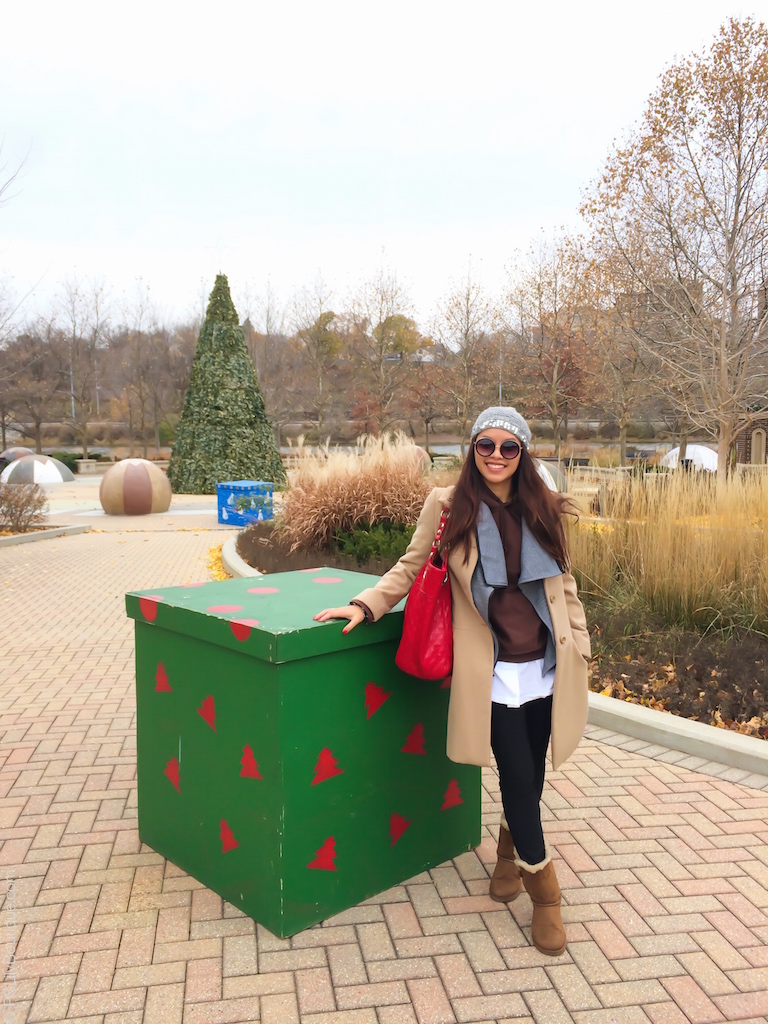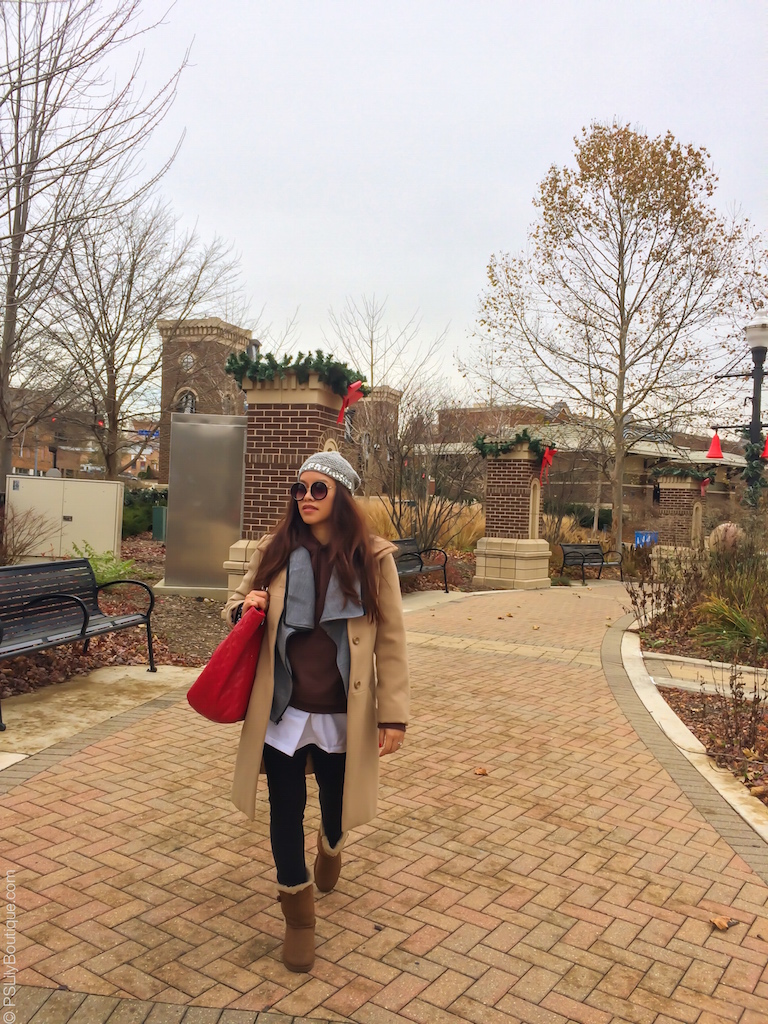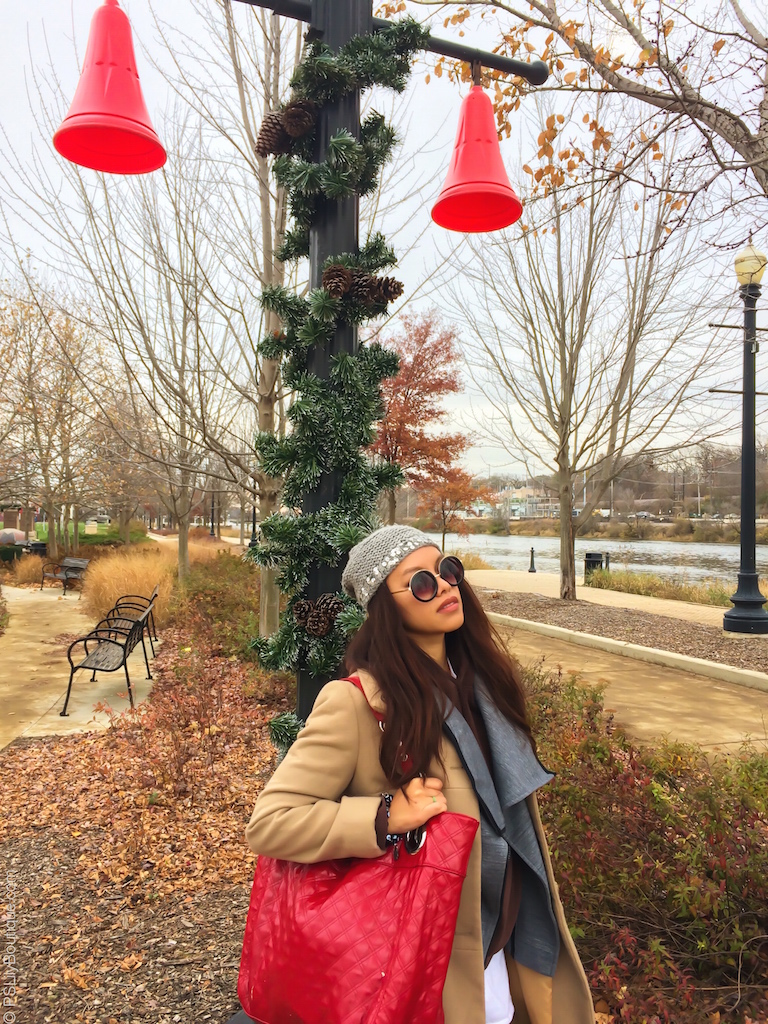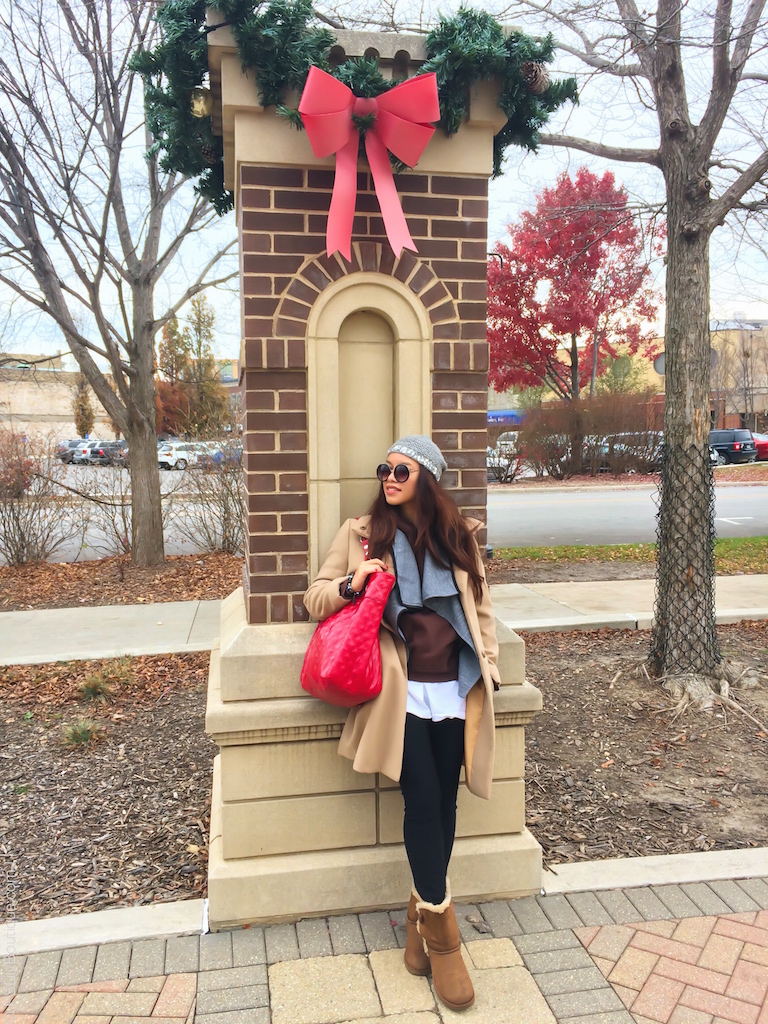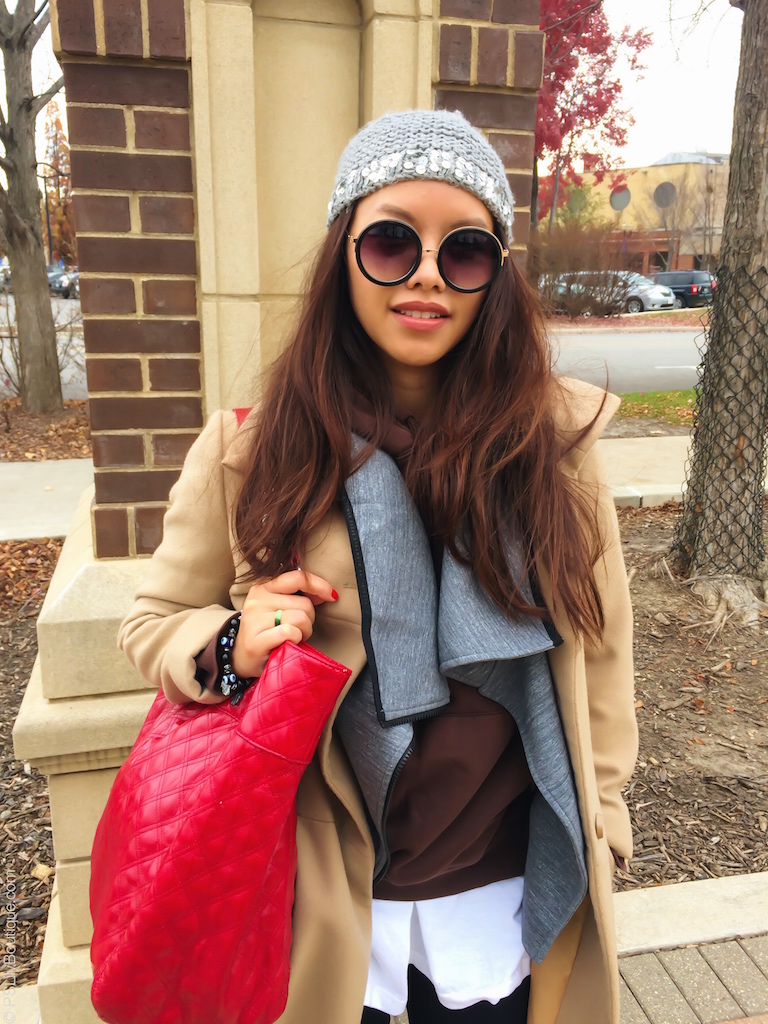 My outfit details:
I'm wearing // Coat: United Colors Of Benetton (similar here on sale! | Vest: Reebok | Hoodie | T-shirt | Pants: Nordstrom | Boots: Airwalk (similar here, here & here) | Sunglasses: Forever 21 | Bag: Steven by Steve Madden (love this similar style here) | Hat: Off 5th on sale! | Lips: 57 – High Tea Matte Lipstick by Kokie Cosmetics
…
Photography by: iBakefilm
Hello to everyone! I hope you had a lovely and Happy Thanksgiving! I certainly did and needed a short break. But all is well and I can't wait to spread the early Xmas mood with you all. I'm not going to lie; I had Christmas songs playing all day and still going strong.
I will be sharing with you my favorite Black Friday sales soon… So, be sure to check back for that. 😉
Any who, I have been freaking cold lately. Even when I'm in doors. It must be my body adjusting to this climate change. I've even been wearing layers indoors. They say you can never over dress? Well, that's my case, lately. I paired an oversized t-shirt under a hoodie, vest and finished with this beautiful camel duster coat, fleece leggings, & cozy boots… And I'm off to grab brunch, coffee, and do some light shopping.
Lastly, I'm so thankful for all the love & support you guys have given me from day one! May you stay warm out there on this Black Friday! 🙂
…
Shop and more:
…
UGG Mini Bailey Bow, Vince Dolman Half-Sleeve Tee,
Out From Under Boyfriend Hoodie Sweatshirt, Steven By Steve Madden Lora Suede Patched Hobo Bag,
Lauren Ralph Lauren Mockneck Collar Coat, FOREVER 21+ Mirrored Round Sunglasses,
Burton AK Power Pants, Embellished Knit Beanie, ARIZONA Icy Sweater Booties,
SKECHERS Keepsakes – Leatherette, Women's Dearfoams Microsuede Boot Slipper with Memory Foam,
Kate Spade New York Baja Faux Fur Booties, Diane von Furstenberg Double Face Double Breasted Walking Coat, Lauren Ralph Lauren Wool Blend Reefer Coat (Regular & Petite),
Steven By Steve Madden Myles Tapestry Patchwork Tote, FOREVER 21+ Mirrored Round Sunglasses,
FOREVER 21+ Metal Round Sunglasses, Reebok Women's Running Polartec Alpha Vest
XO,
Lily