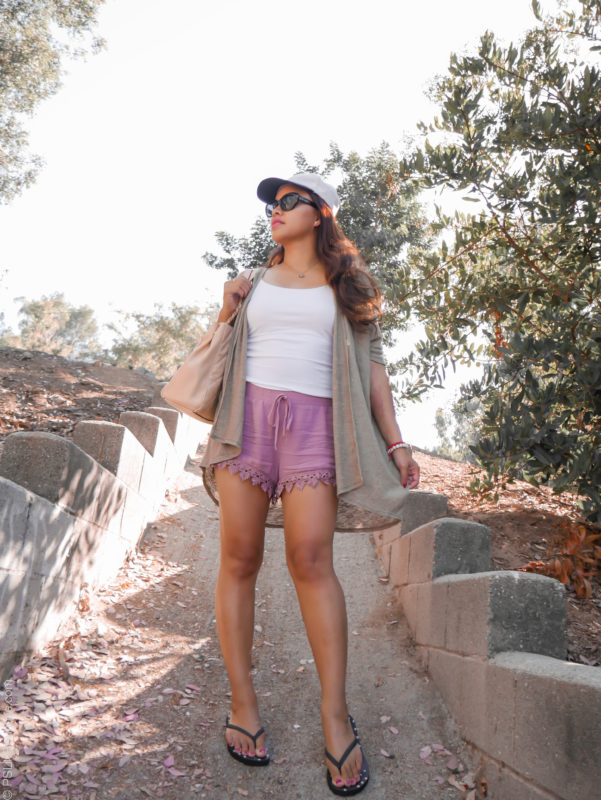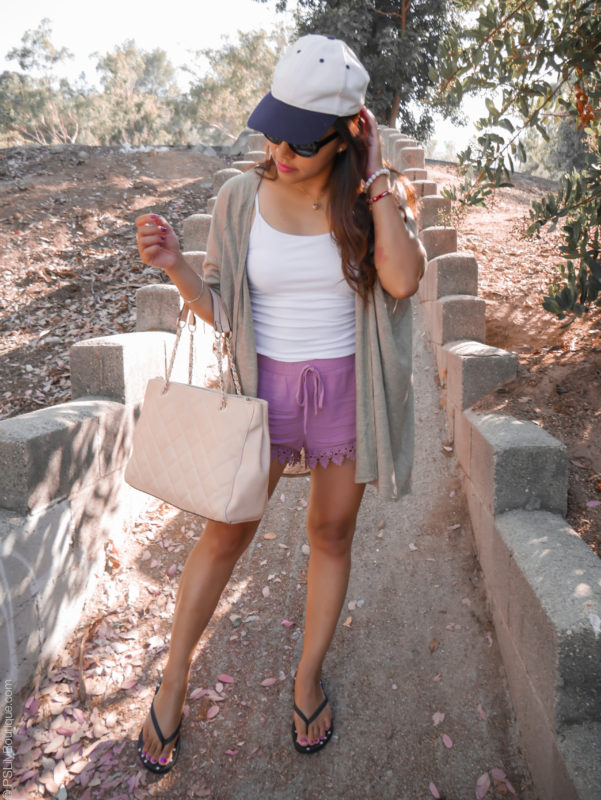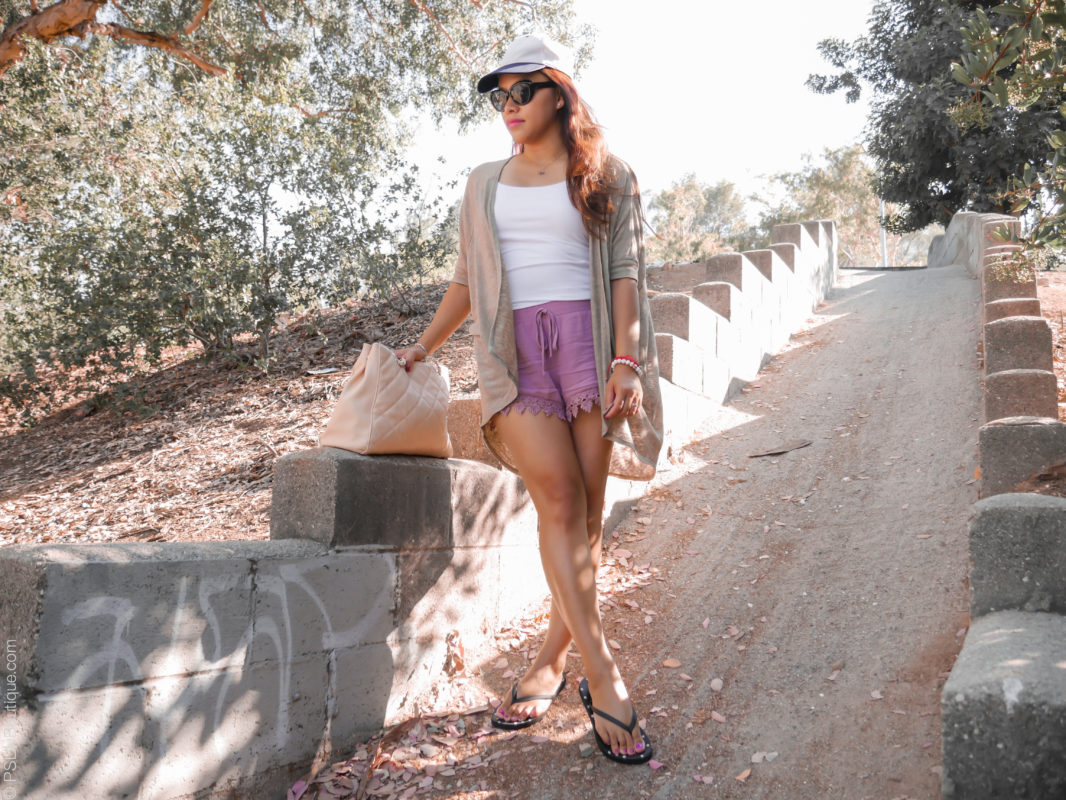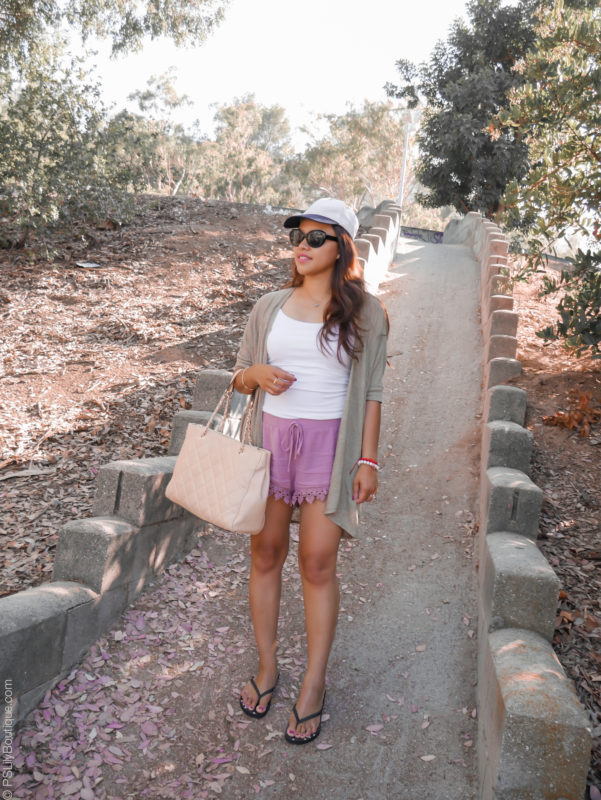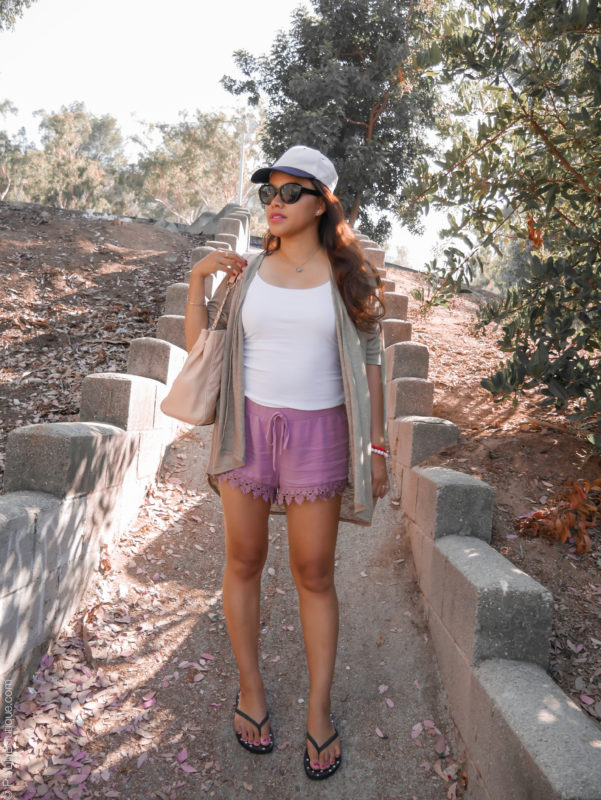 What I'm Wearing:
SHORTS (SIMILAR) | CAMISOLE (SIMILAR) | CARDIGAN(SIMILAR) | SHOES | BAG | HAT (SIMILAR) | NAILS | LIPS
Photos by: iBakefilm
…
Okay, the past weekend came by and left with the blink of an eye. I almost missed it just by blinking. Lately, with the humidity making the weather so hot and at times almost unbearable. I couldn't help but wear lighter, looser, and breathable fabrics; like silky lace trimmed shorts, a stretchy/soft cami and light cocoon oversized cardigan. I'm so glad I survived that heat wave; though.
Sometimes; it's unreal but your outfit should help with your mood too. That's so important; since what you wear can make or break a good or bad day. Am I right? If you plan on traveling anytime soon. I hope you pack these summer favorites of mine. Or even if you need to grab some coffee, catch a movie, or brunchin'. If you haven't seen Spiderman Homecoming; run don't walk to a theatre near you and go see it. I laughed so hard and cried. Sorry not sorry. I look forward to Spiderman Prom, honestly & truly. 😂
…
♥  Happy Monday!
xo,
Lily