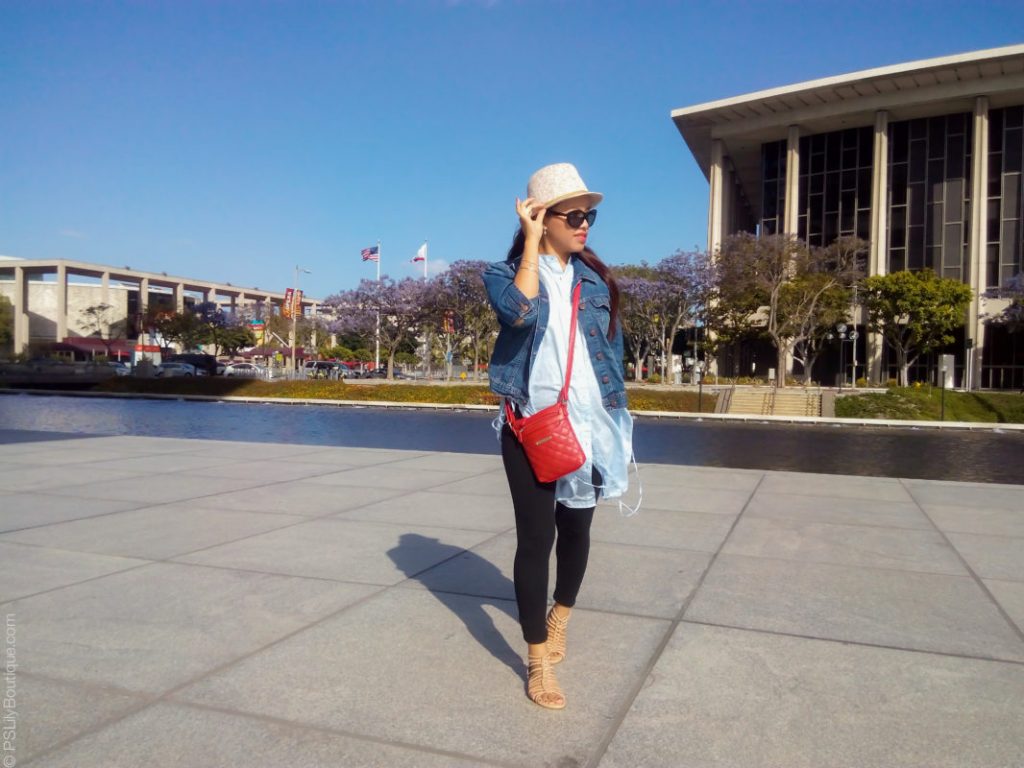 Outfit details:
Top: H&M | Jacket: Gap | Leggings: Nordstrom | Sandals: Lucky Brand (sold out) similar style here, here, & here (on sale!)| Bag: Stone Mountain | Lips: Coral Burst Lipstick by Maybelline | Hat: Forever 21 | Nails: Crazy Love by Pure Ice | Toe nail polish: Lil' Boa Peep by Essie | Sunglasses | Pearl Flower Cocktail Ring: Ann Taylor (sold out, similar here)
Photos by: iBakefilm
…
Hello everyone!! Happy Monday! Gosh, I guess you can say I'm loving gladiator sandals lately. I paired them with leggings, since they are so comfy and the most perfect pairing. They give the look a slight edge; especially on days like today. I think everyone have a favorite pair of sandals (see my Instagram post). Don't you? Oh, yes! I'm currently obsessed with button down tunics at H&M. I think they are so cute when paired with soft leggings.
On cooler days like today in L.A. they are perfect with a light crop denim jacket. Now you are jet set!
…
Follow
Shop the look:
H&M Tunic, Gap Jacket, Nordstrom Ankle Leggings, Lucky Brand Gladiator Sandals, Stone Mountain Shoulder Bag, Maybelline Lipstick, Forever 21 Fedora Hat, Pure Ice Nail Polish, Essie Toe Nail Polish, Sunglasses,  Cocktail Ring
♥ xo, Lily
…